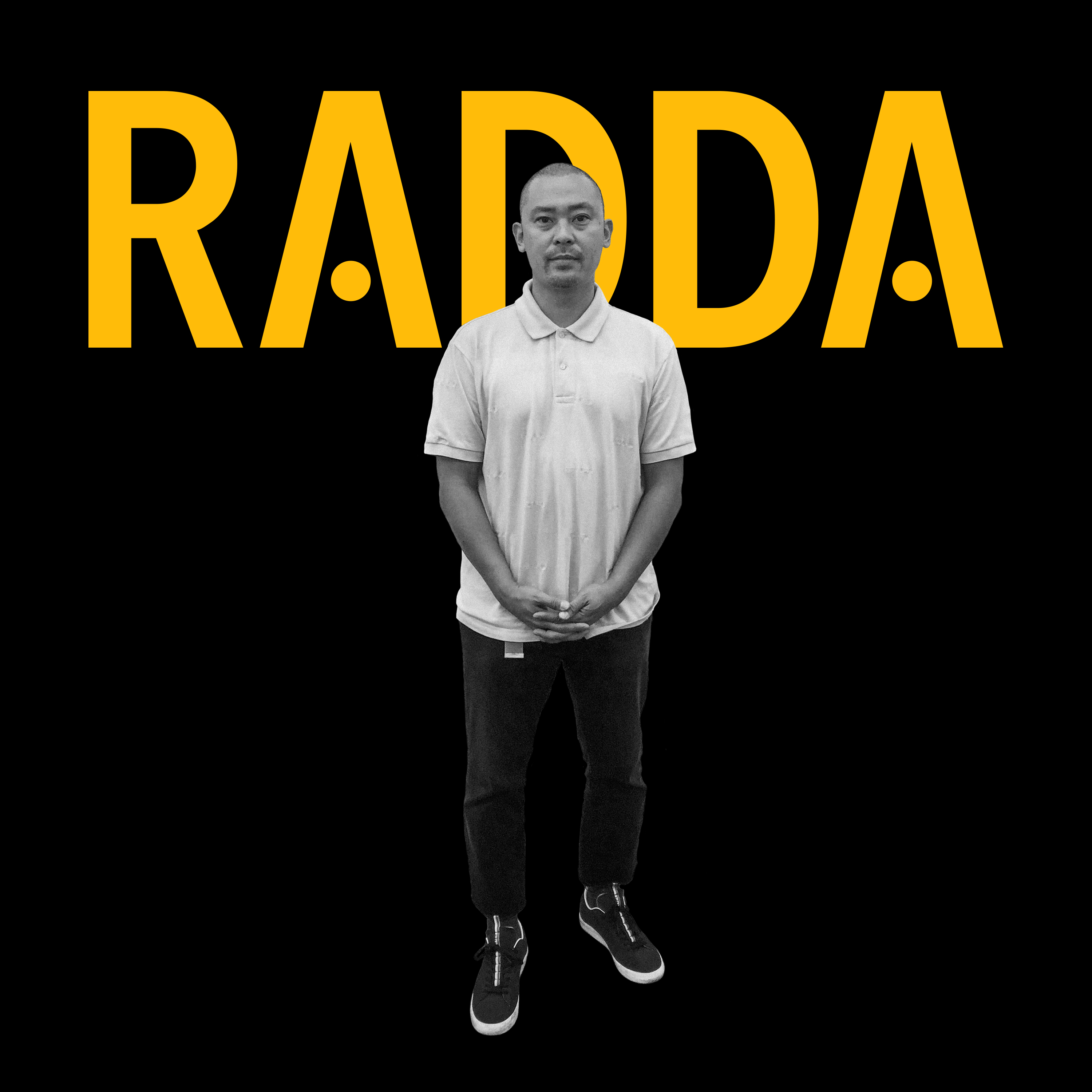 Ray Mate
A born and bred New Yorker, Ray has been an influential figure in both skate culture and fashion for decades. He's currently working as a Senior Editor at HypeGolf where he's at the forefront of pushing the boundaries of golf culture. He talks with us about his vision for a modern golf experience and his own unique journey with the game.
When and how did you discover golf?
I worked for a bank and had to play with co workers but it wasn't fun. They weren't fun. My pops used to be into it for years and my friend Keith was playing a bunch in the early 2000s. We played at Del Monte with a handful of our close friends.
Why do you play?
It's nice to be out and I like walking. Being outside and enjoying time with friends or meeting people is always good.
There's a palpable cultural sea-change happening in golf. What does it mean to you to be a golfer?
There definitely is and I see lots of skateboarders and people finally admitting that they love the game of golf. Being a golfer keeps you youthful. It's like Skateboarding. I think I am more of the modern day golfer, someone who enjoys hanging with their friends rocking that drip at the country club. I'm more concerned about having fun than anything. I love the experience and the memories you create on the golf course.
What're your thoughts on the new generation of golf brands incorporating skate culture and it's aesthetic?
To be honest it has always been there. It's just a better time to change the culture of golf. Everyone is playing nowadays. I talk with Koston all the time and even my friend Dan Finklestein about golf equipment and courses.
What are you excited to see develop in golf fashion?
Golf and fashion go hand in hand. You feel good when you're dressed good. That's how it works for me anyway. I'm sick of seeing the guy on the golf course that wants to look like a player on TV. Bring your own style to the green.
One of the biggest firewalls preventing golf from expanding it's reach is due to antiquated cultural associations. What does a modern golf culture and lifestyle look like to you?
Diversity is key and it's starting to be available for everyone. There is a community of individuals like myself that are working on making sure that happens. You see Malbon doing it, A18 and Eastside Golf exposing golf to more people than the usual.
You hear a lot of new golf brands use the slogan "grow the game." What does "grow the game" mean to you?
We have to get the youth involved. Golf is for everyone. I want golf to be like Skateboarding.
We always like to know about memorable pairings. Of all the people you've played with, who stands out?
So at TPC Sawgrass, I was able to watch Jon Rahm, Koepka and Rory play together. It was my first time inside the ropes. To me that was probably one of the most memorable pairings cause the next day the event was canceled due to the Covid scare.
If you can change one thing about the game what would it be?
Play music in the carts. I feel like that's ok if you're on the course because it's not like you're playing in a tournament.
Tell us a little about HypeGolf and other projects you're working on?
So Kevin Ma is a friend of mine and he has helped me over the years with Mighty Healthy. Without that outlet and coverage from them I wouldn't of been able to reach out to a global audience. Now you can see the importance of HYPEBEAST and how influential they are in fashion and youth culture.
Shirt tucked or untucked?
Depends where I'm at. If I go to Nassau Country Club it's tucked in for sure.
Music in the cart or silence?
Depends who I am playing with. Some people don't like music at all on the course. Especially when I get paired with someone at Clearview. The guys get all pissy.
Layup or go for gold?
If I'm playing with certain heads I have to go for the gold. It's all about that one shot. You know what I mean...
Walk or cart?
I like to walk
Country Club or muni?
I can do either
Dream Foursome?
Jessica Alba
Tiger Woods
Lily Muni He
Alternate
Jon Daly and my Dad
Happy Birthday Dad I miss you.