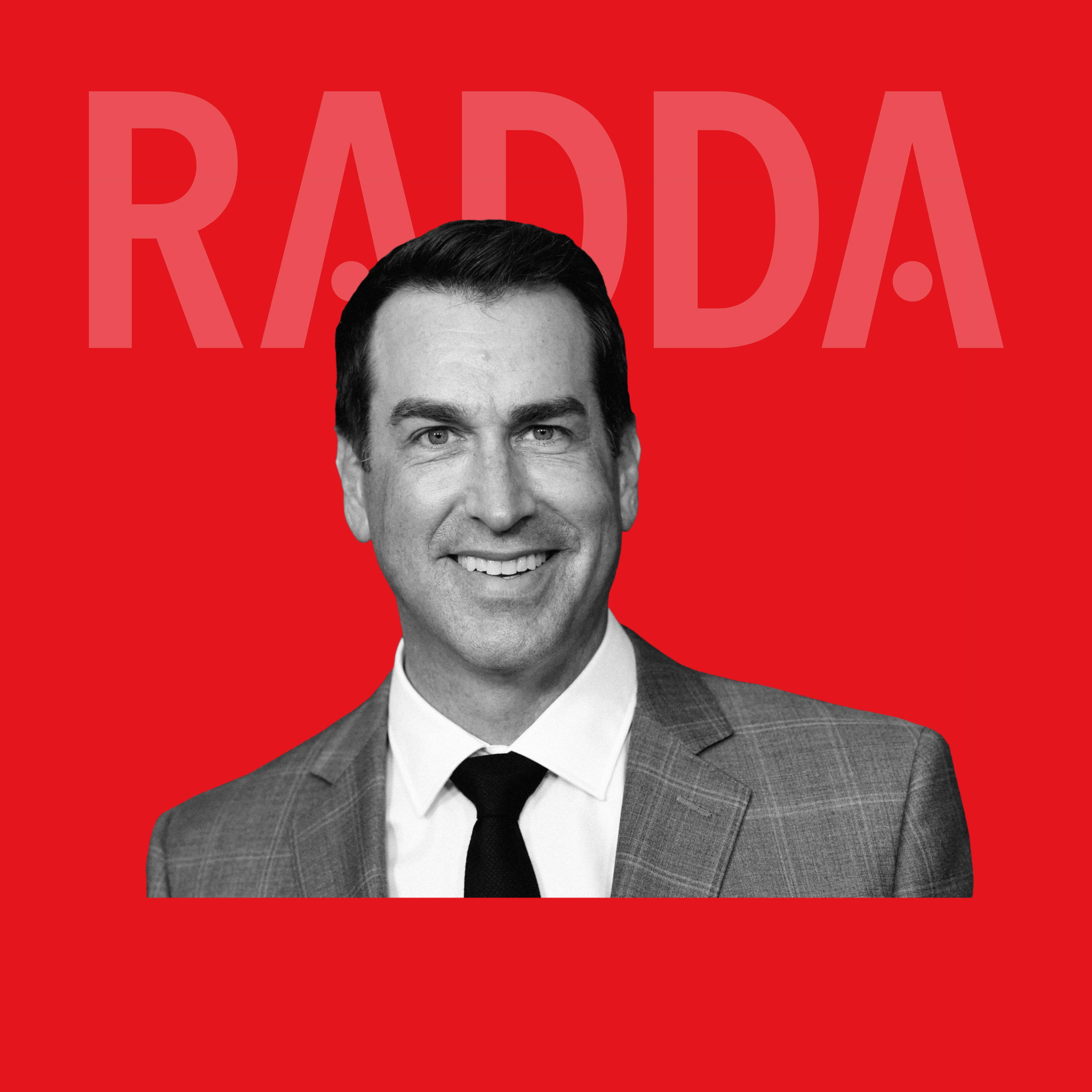 Rob Riggle
The man, the myth, the comedic legend, Rob Riggle. Where do we start? SNL, The Hangover, The Daily Show, 21 Jump Street, Step Brothers, The Other Guys, Fox NFL Sunday, big wave surfer and shallow-end-of-the-pool free diver (his publicist says he holds the world record) are just some of his credits to date. Rob is also a decorated Lieutenant Colonel in the United States Marine Corps. He's a father of two. He's a superior human with a passion for the game of golf.
Age: 50
Handicap: 12
Home Course: Sherwood C.C.
How did you find the game of golf?
RR - I found an old set of Patty Berg golf clubs in my garage when I was 12 years old. They were my Mother's from the 50's…small, worn leather grips, real "wood" woods, cobwebs…you get the picture. I had never played so I asked my Mom to take me to a local driving range where I beat the Hell out of a bucket of range balls for the next hour. No idea what I was doing?! No lesson. Baseball grip. Just swinging hard! Toward the bottom of the bucket I started to hit a few shots. Then I caught a hold of one or two shots right there at the end and it felt amazing! That tuning fork went off and I was hooked!
Why do you play?
RR - A real love for the game itself. The history and tradition. The integrity required. The challenge of the game. Trying to improve your game never ends. Playing good golf is right up there with some of the most satisfying experiences in life…wink-wink. It's usually (with warm up and 19th hole drink) five hours of hang time with your friends. That's a valuable thing!
The golf community is more eclectic than ever, no longer can we be defined by the game itself. You're so many things, golfer only being one passion amongst many. When someone says they're a golfer, what does that mean to you?
RR - That means someone who actually plays the game with some consistency. Someone who knows, understands and honors the rules of golf. That's what a someone who claims to be a golfer is to me. Now, picking a playing group is a different thing. I play in all types of groups. Groups that are purist. Groups where we always play it up (no hitting of rocks or anything that gonna damage your clubs). Groups that are there to drink and hang and groups that are gambling. Sometimes these groups can be combined…sometimes not. Just establish in the beginning what the groups rules will be so no one gets bent out of shape.
I'm sure you've heard this one before 'Golf is a game played between your ears' – I've had the pleasure of playing a few rounds with you and noticed your focus is always on point. Does this come from the discipline instilled while a Marine?
RR - Hahahahah!!! Maybe? I think you may have just been watching me at the right moments. I can also lose focus quickly and spiral into a 3- hole, double-bogey train as fast as anyone! But…you are correct, golf is definitely a game played between the ears...hence my 12 handicap.
I'm sure you've played with some interesting characters - anyone memorable stand out?
RR - I've been fortunate enough to play with several celebrities over the years. I've won a few bucks and lost a few bucks, but it was always a blast. I played with Lee Trevino one time. That was pretty fun! I took a LOT of money from Maroon 5 on several occasions…that was pretty fun too!
The PGA has contemplated a number of changes to make the game more appealing to a younger audience. If you could change anything about the game of golf or the experience what would it be?
RR - Winter rules all year round. Lift, clean and replace all in all weather.
My best golf tip came from my high school golf coach – "NEVER take a golf tip from an amateur!"… Have you ever been given a curious golf tip?
RR - Sure…but I generally ignore the advice. I got enough to contend with….
You host the InVETational Golf Tournament that raises money for the Semper FI Fund – Tell us a little about the effort and the support it provides Vets?
RR - The Semper Fi Fund benefits veterans and their families from all branches of service. It was started by a group of Marine Corps wives when they began to recognize and identify gaps in care for our returning vets. They have one of the highest ratings among all the charity watchdog organizations. Somewhere around .96 cents out of every $1 raised goes directly to the veteran and his/her family. They are quality organization of selfless individuals who work year-round to help those who need it. It's an honor to support them!
Alright, lets fire off some quick questions:
Gamble on the course or no gambling?
Group dependent. See above.
Tuck the shirt in or untucked?
It's golf…not a tractor-pull. Tucked in.
Drink for the whole 18, or are you afraid of your wife?
Once you know you're not on a run to beat your personal best…drinking is fine. Hopefully the golf course is a break from fearing your wife.
Favorite course you've played?
Pebble Beach.
Music in cart or silence?
Again, group dependent…but I would lean toward music more than not.
Dream foursome?
Jeff Robbins (my best friend), my dad and my son.