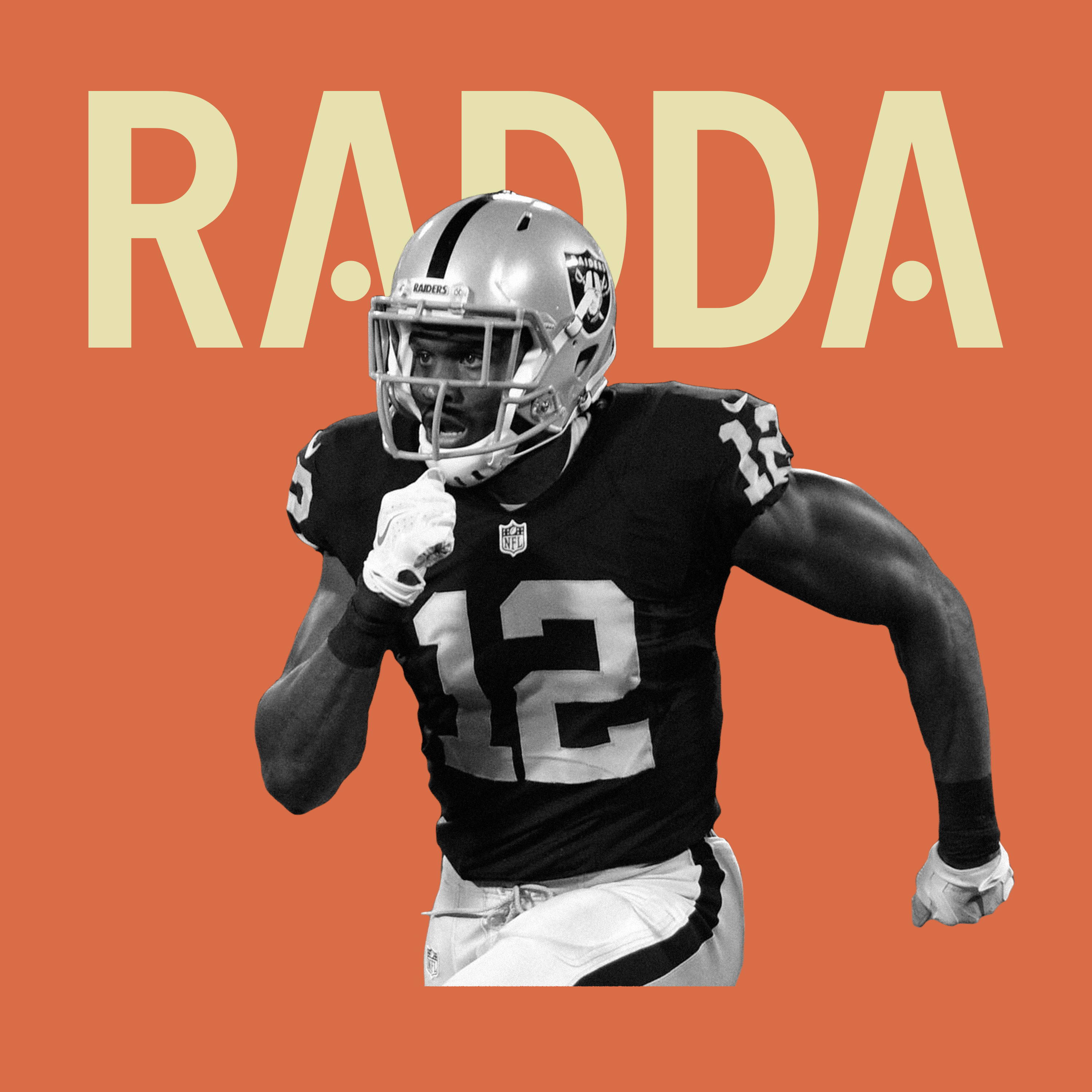 Brice Butler
NFL wide receiver, Brice Butler, was drafted by the Oakland Raiders in 2013 after attending USC. During his career he played with the Dallas Cowboys, Miami Dolphins and Arizona Cardinals. We catch up with Brice to talk about his new obsession, golf, his take on the game and its culture and how Steph Curry wont text him back.
Age: 30
Handicap: 9
Home Course: Gainey Ranch Country Club
When and how did you discover golf?
BB - I discovered golf at a young age with my dad. I played as a youth and then didn't pick it back up until i was 26.
Why do you play?
BB - I started to play in 2016 because I wanted to pick up a past time other than basketball in fear of getting hurt while I was playing football. Now I love the game! I can't give it up.
There's a palpable cultural sea-change happening in golf. What does it mean to you to be a golfer?
BB - It means a lot to me. I think that golf has been a game that minorities didn't feel was very accessible. Now more and more are playing and people are beginning to see how great a game it is.
Streetwear and current off course trends are making their way into the golf apparel market. What are you excited to see develop in golf fashion?
BB - I love where the game is going in regards to fashion, its not looking much like an IBM office anymore. Hahaha
One of the biggest firewalls preventing golf from expanding its reach is due to antiquated cultural associations. What does a modern golf culture and lifestyle look like to you?
BB - A good vibe, like a night lounge vibe but at a clubhouse/course. Everything is fine just as long as your'e not bothering the next group on the course.
You hear a lot of new golf brands use the slogan "grow the game." What does "grow the game" mean to you?
BB - Expand to the cultures who feel the game isn't for them.
Your dad was an NFL player. Being a pro takes more than just talent, what did you dad teach you as a kid to prepare you to be a professional athlete?
BB - Dad always told me to take what I wanted, and obviously that comes with a lot of hard work and discipline. I appreciate him for instilling that into me.
I'm sure you've played some bucket list courses. What course has been the most memorable?
BB - Shadow Creek in Vegas was super fun! Bandon Dunes was a great trip as well. Played some great ones down in Augusta as well, but not the big boy!
We always like to know about memorable pairings. Of all the people you've played with, who stands out?
BB - Always fun to play with my guys Larry Fitzgerald and Pat Peterson down here in Arizona. My boy Steph Curry keeps dodging me though!
If you can change one thing about the game what would it be?
BB- Snobby people, we're all just here to play golf, don't make a big deal about my shirt not being tucked from the next tee box.
Alright, lets fire off some quick questions:

Shirt tucked or untucked?
It depends on how I'm feeling. I like to look clean at all times so it just matters what style I'm rocking that day.
Music in the cart or silence?
Music in cart unless im shooting content.
Layup or go for gold?
It depends on how I'm striking the ball with my long irons. but I'm almost always on the side of going for it!
Walk or cart?
It's too hot in AZ to think about walking.
Country Club or muni?
Wherever those greens roll pure!
Dream Foursome?
If all these ppl played golf: The Rock, Halle Berry, Warren Buffet.