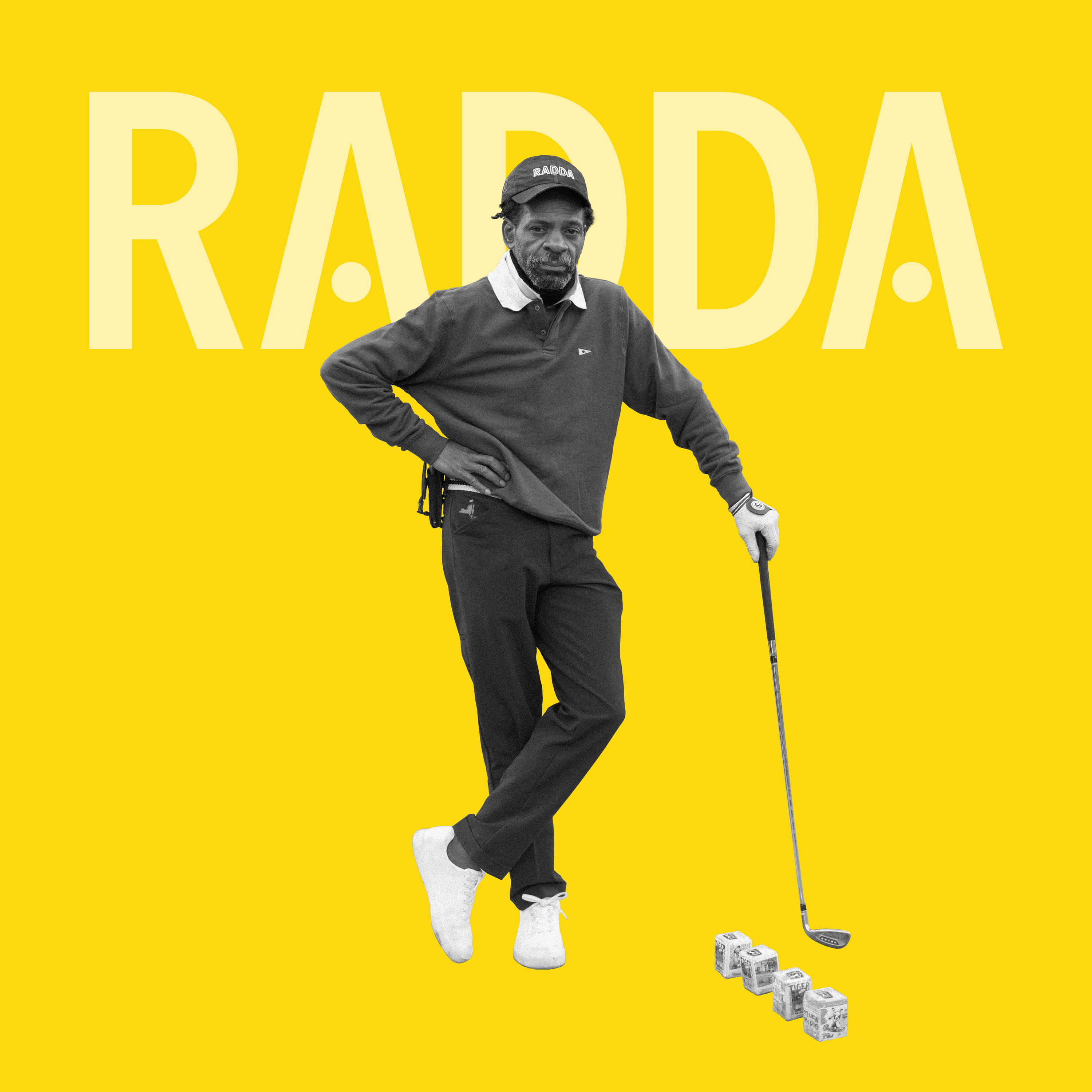 PATRICK BARR /AKA/ TIGER HOOD

Maybe you've seen him hitting milk cartons on the streets of New York, or on ESPN's 30 for 30 documentary series. What started as a way to pass time while selling photographs has turned into a passion, and a viable way to grow the game of golf.
Age: 55
Handicap: My Swing
Home Course: The streets of N.Y.
We all know you as Tiger Hood, but we don't know much about Patrick. Where did you grow up?
TH – Bronx, Brooklyn, Queens, Strong Island, Florida and Atlanta, then back to New York.
Was golf ever something you thought you would enjoy?
TH – No!
Why do you play?

TH - Boredom. It's just exciting and gratifyingly fun to watch the milk container fly off the club and take flight high into the air arching perfectly halfway up and then like a dart or an arrow arching downward and then disappearing into the target. Whether it's a milk crate or trash can.
Have you ever played a conventional golf course? Any interest if not?
TH - No. Not really. I want to get those guys to step into my world. I'm talking about hitting your balls to the walls either on a handball court or against a building and then catching it. That's my campaign slogan for my President of the United States of fun run – Balls To The Walls!!.....You don't have to print that…..
The label "golfer" has so many antiquated associations, do you consider yourself a golfer?
TH – Urban Golfer I would say. It takes a lot of responsibility playing on the streets. You have to make sure that you're paying attention to people who aren't paying attention to you. Then there are the ones who pay attention too closely that I have to ask them to move back or they might get hit with my follow through. I also don't hit towards people walking towards me that are in range of the target. I don't stop the flow of people or cars to swing. Some people get upset that I don't swing for them. I'm not an entertainer and this is not a show. Its golf! I was told golf requires a lot of patience, if you don't have the patience then please keep it moving, pal! While I have to be very patient, I also have to be very calculating. My window of opportunity might only be open for five seconds. So, on the one hand there might be nothing going on and then instantaneous action!
You come across a lot of people while playing on the streets of NYC, and a number of them ask to participate. Have you noticed the people who play with you are golfers, or passersby who just want to have fun?
TH – Mixture of both.
I'm sure you've played with some interesting characters - anyone memorable stand out?
TH – Oh boy! Where do I start?! Justin Timberlake doubled back to take my picture. Usher was cool, he played for a while. Jeff Garlin blessed the fairway. I love playing with the firefighters and cops. The kids. Then there are people who never swung a club and yet make one in the basket!
You started hitting milk cartons as a way to pass time while selling your photographs. Are you still shooting NYC street life?
TH – A lot less these days. I always have my camera on me. That's what I'm always wearing around my neck. I have enough material for at least two good books. 2020 I hope to finally put out some gear and a book.
You recently started Neighborhood Golf. Can you tell us a little about your vision behind starting this?
TH – I started thinking about it after a few months of playing on the street. My mission statement was to take pictures of rug rats around the world playing street golf with milk containers.
If you could change anything about the game of golf what would it be?
TH – I like the WM Tournament. More grandstands.
Who would be your dream partner to hit milk cartons with?
TH – Woods with the Hood!! Tiger vs. Michelson vs. Tiger!
Favorite NYC slice?
TH – I've been getting free pizza from Joe's for over twenty years. Artichoke crabmeat slice. I also like Artisan Pizza on 3rd and Ben's. I like a variety.
NYC in the 90s or NYC in 2019?
TH – New York in the 80's baby!!!
Knicks or Nets?
TH – Knicks. Patrick Ewing years, Clyde years.
Yankees or Mets?
TH – Mets!
Rangers or Islanders?
TH – I don't watch hockey. The puck is too hard for me to follow. If they had puck tracking technology, they might get more people to watch the game. I can't skate although I wish I could. Who knows, maybe I might find a pair of skates in the trash one day.
Thanks for taking the time, Tiger!
TH – Thanks to all of the people out there who have given me so much love! Right back atcha!!